Dress Code Etiquette
What to Wear & Bring to the Studio?
Dance Bag: Every student should have a dance bag for dance shoes and dance items ONLY.
Water bottle: Make sure the student can open and shut securely and is LABELED clearly.
Cover-up: Students must wear something over their dance attire.
Street Shoes: Dance shoes should NOT be worn outside.
NO Jewelry: (i.e., necklaces, bracelets, or dangling earrings) DAOM is not responsible for lost items.
NO Watches: Including Fitbits or other technology devises to be worn, unless approved by Director.
NO Personal items or toys: These items should be left in the car or with a parent for safe keeping.
When entering class: A student should be ready before entering the Studio and should be wearing proper dance attire & shoes. Hair should be done, holding water bottle & dance bag with any other dance attire/shoes needed for class.
Student should use the restroom before class begins (even if running late)
Student may prepare for class in the hallway or restroom as needed before class
Hair Requirements: Hair needs to be securely put up and not falling down during class.
Children's Program: Hair to be in a bun or ponytail. Always securely pulled off the neck and away from the face & eyes.
Youth & Academy Program: Hair - Secured, bobby-pinned bun with fly-aways sprayed out of face
*Hair can be a distraction for the teacher and student. During class, it is important for safety that the student stay focused to ensure proper placement and execution of dance steps and exercises. If adaption to the hair requirement is needed, please ask for the Director to come to an appropriate agreement.
Approved Dancewear Shops:
Dancers Closet located at 287 SW. Plaza, Arlington, Texas 76016 (ph. 817-572-4009)
The Dance Shop located at 2485 Forestpark Blvd. Fort Worth, Texas 76110 (ph. 817-923-0017)
Dancewear Etc. at 405 W. Belt Line Rd. Cedar Hill, Texas 75104 (ph. 972-780-8657)
Children's Program
Leotard: Black (no skirt)
Tights: Ballet pink-footed
Ballet Shoes: Pink leather Full Sole - strings tied in a knot, trimmed, and tucked inside.
Tap Shoes: Black Patten - no strings only elastic or tap ties
Hip Hop
Hair: Securely pulled off the neck and away from the face & eyes. Headbands, Ball caps, and Beanies can be used as well.
T-shirt and leggings, sweatpants, NO Jeans
Black undergarments
Closed-toed Tennis shoes
Youth & Academy Program
Ballet:
Black Leotard of any style
Pink-footed tights, worn over the feet
Ballet shoes, Pointe shoes as determined by the teacher for Level 3 & 4 ONLY
Undergarments should be black
Skirt (optional as teacher permits)
No jewelry, bracelets, anklets, Fitbit or watches, studded earrings as needed. **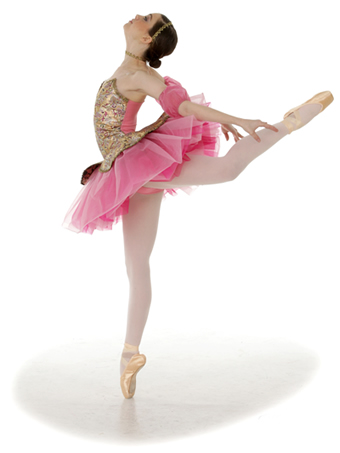 Jazz/Modern/Tap:
Black Leotard & pink/tan tights
Undergarments should be black
Form-fitted top (Optional. Absolutely no loose baggy t-shirts) ****
Black form fitting leggings or shorts, at the discretion of the teacher***
Shoes

Jazz - jazz shoes
Modern & Contemporary - Barefoot (no socks!!)
Tap – Jazz tap shoes

Hair - ponytail with fly-aways sprayed and pinned away from the face, off of the neck, and secured *
Why is a Dress Code important?
**The focus while watching a dancer is to appreciate the line of the body or the movement created by the body. Any extra item on the body can be a distraction to seeing the alignment or disrupt the line such as jewelry, bracelets, watches, etc. around the wrists or ankles.
***Baggy shorts/shirts make it difficult for the teacher to see the line of the torso and extremities of the body. An important part of teaching dance techniques is seeing the alignment of the student. The alignment of the body is used to provide corrections for the safety of the student performing dance exercises.