Our Staff
Dance Academy of Mansfield is passionate about investing in the lives of Children!
Students have an opportunity to work with dance professionals who share a passion for Christ and who teach with the love and understanding of children.
We stay current with innovative dance trends without compromising our Christian integrity. Dance Academy excels in patience, caring, and creative teaching skills. Proper technique is emphasized in all classes. Students are required to take ballet as it is the foundation they need to excel and advance in their dancing.

The Owners - Chris & Christie Garrett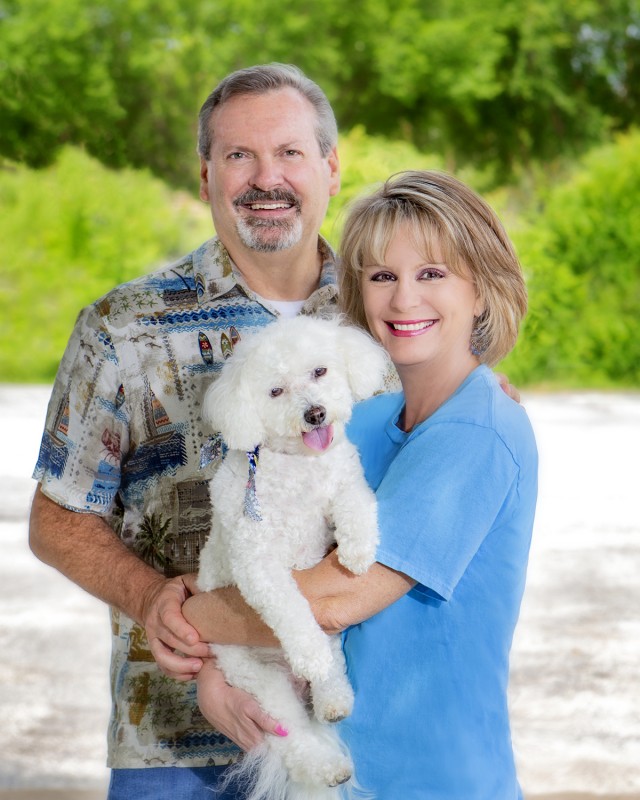 Dance Academy was founded by Christie and Chris Garrett in 1999. Mr. Garrett graduated from DBU University with a Degree in Business Management and is a Quality Program Manager with Lockheed Martin. He is in his 38th year with Lockheed Martin and has been a great support to Dance Academy for the past 21 years.
They have been married since 1987 and are proud parents to 3 young men and grandparents to 3 grandchildren. They attend Gateway Church and are honored to have the opportunity to serve God and others through the art of Dance.
Christie Garrett Artistic Director, Dance Company Director & Instructor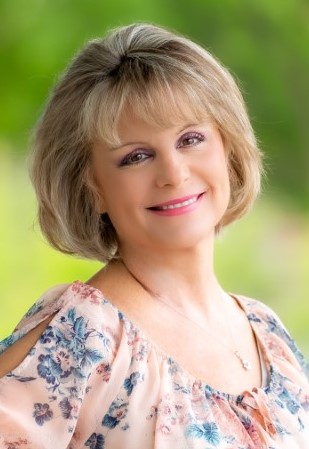 Ms. Christie has over 27 years of experience in Professional Dance Training, Choreography, Teaching, and Performing. She began dancing at the age of 8 and studied ballet with The DycheYzer School of Ballet, Margo Marshall School of Ballet in Houston, The Abilene Metropolitan Ballet, and the Civic Ballet of Abilene. Mrs. Garrett has performed in various Ballet Productions such as The Nutcracker, Coppelia, and The Wizard of Oz. After graduating High School she became a full-time Scholarship student with Joe Tremaine and studied Jazz, Lyrical, and Modern at the Moral Landis Dance Center in Los Angeles. She also trained under the direction of Doug Caldwell and Jackie Sleight as well at the Dupree Dance Center in Los Angeles California.
Christie began her professional dance career at the age of 19 years old and began touring nationally with the children's musical "The Chipmunks and Magic Camera". She would go on to perform in numerous stage productions, musicals, industrials, and T.V. commercials in Los Angeles and Dallas. Mrs. Garrett also has worked with worship leaders in various churches to incorporate worship into services and to bring dance back to its original purpose which is to worship and glorify God. She is thrilled and honored for the opportunity to serve God and her community through the Art of Dance. She loves inspiring students to explore their gifts and talents and to grow in their relationship with God.
Amy Brothers - Studio Director & Instructor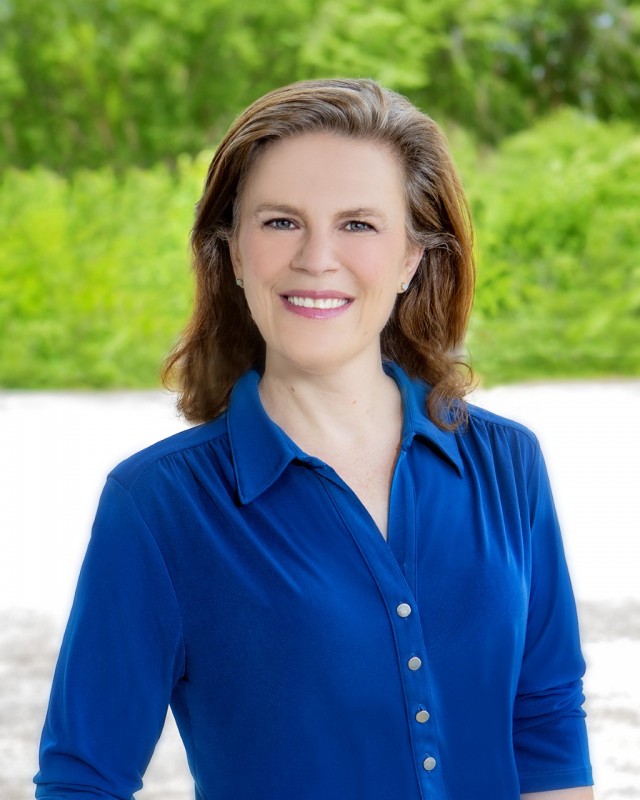 Ms. Amy has been an instructor with Dance Academy of Mansfield since 2005 and has served as the Studio Director since 2014. She teaches and choreographs for all levels of ballet, tap, and jazz from ages 3 through adult.
Amy has been dancing since she was 5 years old and studied dance for 17 years all over the United States. She trained for 5 years during high school and college under the direction of Scott Conway with the San Antonio School for the Performing Arts. Ms. Amy has performed as a soloist and in the corps for the Alamo City Dance Company. Her performances include featured roles such as The Snow Queen, Chinese, Mirlitons, Waltzing Flowers, and Snow Flakes in the Nutcracker Ballet. She also has performed as Hermia in Midsummer Night's Dream and Mother Daffodil in the Original Production of Lepidoptera. Ms. Amy also has over 15 years of experience in Early Child Development from teaching to administration and Directorship. She has an Associate degree specializing in Early Childhood Education from Northeastern Oklahoma University, a Technical Certificate in Child Development from San Antonio College, and an Advanced Training Certificate from Christ for the Nations. She has 2 beautiful children and has been married to her beloved husband since 1996. Ms. Amy has volunteered in a variety of ministries of all ages and groups. More recently, supporting the business community of Mansfield has become a passion through her leadership skills as a Board member of the Historic Mansfield Business Association since 2018.
Priscilla Brothers-Instructor and Performing Company Coordinator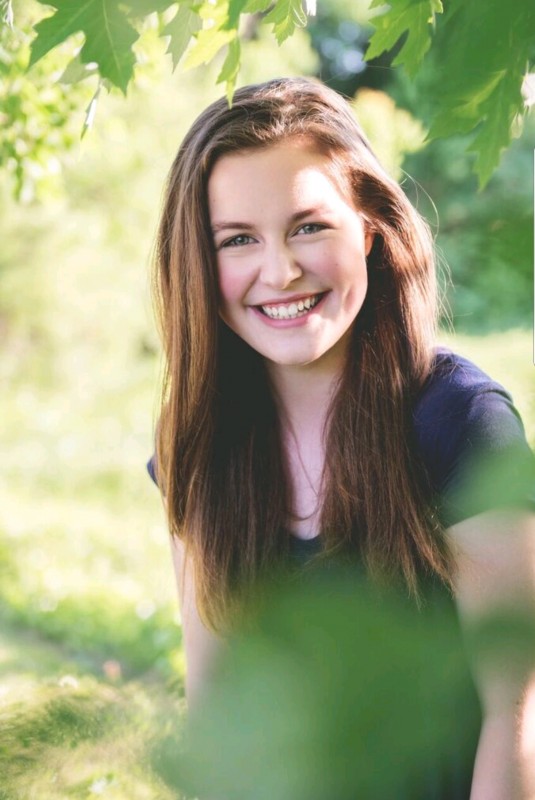 Ms. Priscilla was a student of Dance Academy of Mansfield from age 3 through 17. As she advanced in her dancing she performed as a lead in the yearly Spring Productions. While training at DAOM under the oversight of Christie Garrett, Priscilla also performed and competed in the studio's Performing Company. Throughout her high school years, she participated in Joffrey School of Dance's summer intensive and was accepted into Texas Ballet School's summer intensive program as well as Fort Worth Academy of Fine Arts' most prestigious company. In addition to dance, Priscilla found a love for theater and performed in shows such as Music Man, Oklahoma, and Joseph and the Technicolored Dream Coat with a local theater group in Mansfield. After completing high school, Priscilla was accepted into the professional dance program Ingredients Dance Company and toured with Dance Revolution for 4 years. During her final year in the company, she received the position of Company Administrator.
While still young, Priscilla found much joy and fulfillment through investing in the lives of children. Through the training and opportunities presented at Dance Academy of Mansfield, she spent her formative years assisting classes and eventually teaching her own from 2018-2021. While traveling required her to teach elsewhere, Priscilla enjoyed the ability to invest in students all around the Nation. Her time away brought many opportunities such as Ballet Director at FX Performing Arts in Clearwater, FL, and a traveling master class teaching position with Purpose University. Now, returning to Texas, Priscilla is excited to begin her 4th year teaching at DAOM and her first year as Company Coordinator. To pour back into the ministry that gave so much to her is a rare opportunity she cherishes having.
Anna Alexander - Instructor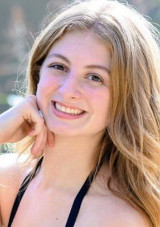 Ms. Anna was a student of Dance Academy of Mansfield from ages 4 to 18. Throughout the years her training included classes in ballet, tap, jazz, contemporary and modern. She performed in DAOM's yearly spring productions and performed the lead role her senior year. She also was a member of the Performing Dance Company from ages 8 to 18 and was awarded Company Ambassador her senior year. During her time in high school, Ms. Anna performed in her school's theatre productions. She served as co-choreographer her sophomore and junior year and eventually serving as head choreographer her senior year for Mansfield High Schools Theatre Department. Ms. Anna is currently majoring in social work with a minor in dance at The University of Texas at Arlington. Ms. Anna found her passion by working with children at her church, First Methodist Mansfield. During her middle school to high school years, she worked with 1st-4th graders in children ministry. She has spent the last two years serving as FMCM's Children's Ministry Intern. Ms. Anna is excited to teach students what she learned during her time as a student herself; how to use their gift of dance to glorify God.
Megan Kruthoff - Instructor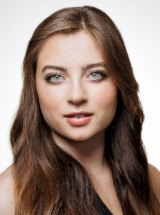 Ms. Megan earned a Bachelor of Fine Arts in dance from Belhaven University, and is a recent graduate. Her training and background consist of a variety of styles and techniques including ballet, modern, pointe, tap, hip-hop, contemporary, jazz, and repertoire from renown companies. During her time at Belhaven, Ms. Megan also studied subjects that enriched her dance training through courses such as production, kinesiology, rhythmic theory, and choreography. She was awarded the Diakonos Award for exceeding ministry through practical service, as well as the Bezalel Award for outstanding artistic achievement. Currently Ms. Megan dances for Open Sky Arts Collective Dance Company in Dallas, in hopes to share the Kingdom of God using her passion for the arts. Ms. Megan reflects on her own dance training to inform how she teaches and desires to create a sense of urgency to learn and grow in the dance studio. It is her hope that students know their value and worth, while achieving technical and artistic excellence.
Cara Taylor - Instructor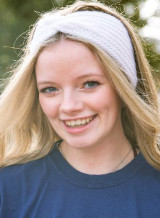 Ms. Cara began dancing at the age of 3 and trained at various studios in South Texas, exposing her to competitive tap, jazz, pointe, ballet, and clogging. She was awarded scholarships at various conventions and competed in competitions. She would be accepted into Fort Worth Academy of Fine Arts and performed in the Nutcracker with Frontier of Texas Ballet. Ms. Cara joined Dance Academy of Mansfield as a student in 2016 until she graduated the program in 2021. Her training with DAOM included classes in ballet, jazz, contemporary and modern. She performed in the yearly spring productions and was a member of the Performing Company. Cara is a student at Dallas Baptist University pursing her bachelor of science in Communication: Graphic Design. She was a member of the Dallas Baptist University Patriettes Dance Team for two years and helped secure back-to-back NDA Pom National Championships. She also served the university and local community through ministry projects, culminating in her selection as social chair her veteran year. Most recently, Ms. Cara has served as the Media Leader at T bar M Family camp in New Braunfels. She continues to lead, ministries, and mold young minds for Christ. She also served at T Bar M Ultimate Dance Camp, a program that collaborates with Crowd Pleasers, as a dance team camp coach that facilitates team building, processing, and tools to set up teams for success.
Tania Harrell - Instructor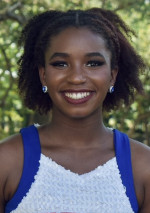 Ms. Tania grew up in Waco, Tx and attended China Spring High school. She was a member of the Electric Blues Dance Team for all 4 years serving as lieutenant her junior year and captain her senior year. She was an award-winning soloist on multiple occasions and also assisted in choreography for many other award-winning routines. After graduating, she went on to dance at McLennan Community College and became a 2022 NDA 2X national champion for both jazz and team performance routines. Ms. Tania is currently attending the University of Texas at Arlington where she is pursuing a major in Kinesiology. She is a 2-year member of the UTA Maverick Dance Team and serves as captain of the team. She has a strong love for dance and working with children through faith-based organizations.
Mayra Hernandez - Receptionist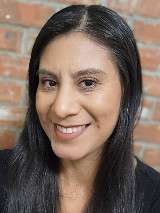 Ms. Mayra grew up in Mansfield and graduated from Mansfield High School. She enjoys helping people in any way she can. During her high school years, she worked in retail and customer service. She also worked in the medical billing field for 12 years where she was responsible for verifying patient accounts and data entry. Before joining the DAOM, Ms. Mayra lived in Costa Rica with her husband Eleazar whom she has been married to for 25 years. They have 2 children and a little Shih Tzu. In her free time, she loves spending time with her family, traveling and being outdoors.
Brynn Thomason - Receptionist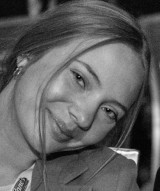 Ms. Brynn is a senior at Summit High School. She loves to play golf, sew, and spend time with family. Upon graduation she plans to go to college and study Business Administration. Her dream is to one day open a Christian based business.
Would you like to join our TEAM, please email your resume to us at
danceacademyofmansfield@hotmail.com!