Youth Program
1 Timothy 4: 12 "Don't let anyone look down on you because you are young, but set an example for the believers in speech, in conduct, in love, in faith and in purity."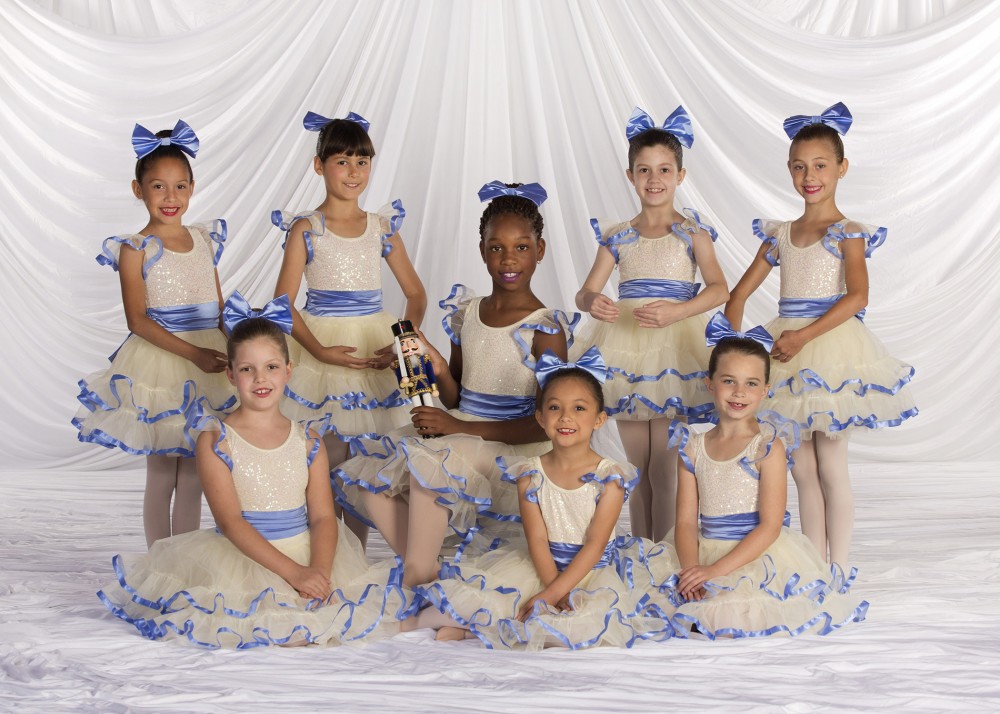 The Youth Program allows for students to begin making a transition to exploring their dreams of the future. This program is built to allow a student to learn to appreciate the world of dance through traditional technique and vocabulary. Students will be given an opportunity to pursue a gradual approach to the dance schedule commitment. Ages for classes are approximate and placement is at the recommendation of the teacher and approved by the director.
2019/2020 Fall Season:
Our Fall Season is 11 months of classes and begins the week of August 12 through mid-June with a full performance Production on the 2nd or 3rd weekend of June. For availability in the classes please go to our Register Online page.
Novice: Minimum age 7 yrs old (1 day a week)
The Novice class is to prepare students with learning the basic beginner exercises of classical dance training. From exercises at the ballet barre, jazz warm-up and tap technique, the student will be engaged in all 3 areas of dance to build a healthy foundation of physical and cognitive development necessary for dance training.

Monday 6:15pm-7:55pm
Wednesday 6:30pm-8:10pm

$100/monthly

Level 1: Minimum age 8 yrs. old (2 days a week)
This class is designed for students with 1-2 years of dance experience. Students further explore a full class in each dance genre of ballet, tap and jazz. Ballet twice a week allows for building strength and muscle tone. Time in jazz will allow for stretching and flexibility, while tap will encourage musicality.

Monday/Wednesday 5:00pm-6:25pm

$135/monthly

Youth Hip Hop: Minimum age 6 yrs old (1 day a week)
In this genre, students will learn the current, modest, street dance that will develop artistic creativity, flexibility, coordination and musicality. Students are given the opportunity to feel free and confident in their own "skin".

Hip Hop 1 (ages 6-9) Wed. 4:45pm-5:40pm
Hip Hop 2 (ages 10-14) Wed. 5:45pm-6:40pm

$65/monthly

Youth Ballet/Jazz: Minimum age 9 yrs old (1 day a week) Youth Ballet/Jazz provides a perfect beginner/intermediate ballet and jazz experience for pre-teens who are looking for limited class time or supplement to another activity. Focus in this level will be on body alignment, placement, flexibility, and strength while preparing them for a future in dance or learning to appreciate the artistic culture. Students are introduced to ballet vocabulary as well as musicality, discipline, and class structure

Thursday 7:00pm-8:30pm

Begins Sept. 5

$85/monthly



Note: Schedule is subject to change based on enrollment