Yearly Events
June is our Annual Production and is held in a professional theatre providing a quality and memorable experience for all. Students are given the opportunity to perform in a full-length production which includes professional sets, props, scenery, lighting, costumes with an original storyline and original choreography.
Here is a recent testimonial from an audience member
Being a mother of a daughter who has danced well over a decade, I have been to countless performances and I simply must tell you that Restored was my all-time favorite! The music was flawless and the message was so very touching.
From the beginning step till the very last bow, it was superb. I laughed and cried and was so moved. God Bless you all for the masterpiece!
Fondest Regards,
Mrs. Walters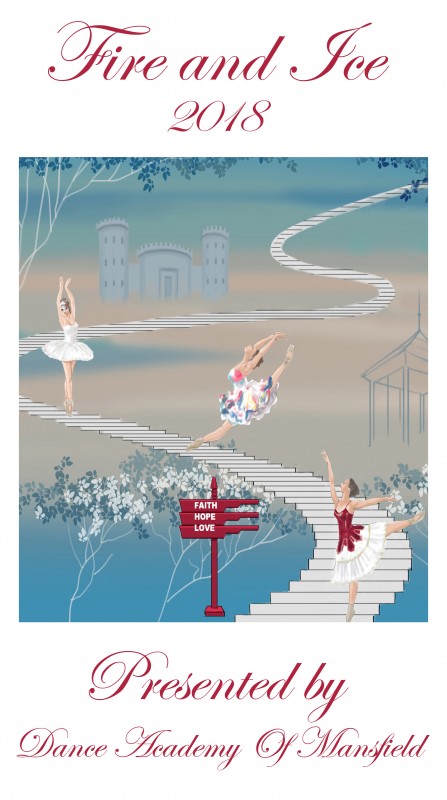 2018 Annual Production Free Admisson!
Inspired by 1 Corinthians 13 4-13 NIV:
Love is patient, love is kind. It does not envy, it does not boast, it is not proud. It does not dishonor others, it is not self-seeking, it is not easily angered, it keeps no record of wrongs. Love does not delight in evil but rejoices with the truth. It always protects, always trusts, always hopes, always perseveres.
Our story begins as guests arrive for Catherine's special Birthday celebration. The war between good and evil begins as the Evil Ice Queen crashes the party to unleash her vengeance upon the guests. Crystal, Catherine's best friend, is taken prisoner as the Evil Ice Queen escapes with her to the Ice Realm.
Distraught and afraid for her beloved friend, Catherine must save Crystal from captivity. As she journeys across the land she discovers the road of Faith, Hope and Love which will lead her to Crystal.
It is not long when the Evil Ice Queen arrives and disguises the path causing Catherine to veer off the road to fear and confusion. Catherine begins to lose hope that she will ever see her friend again. As she cries out to God for help, beautiful blue birds arrive and guide her back to the Road of Faith, Hope and Love. There she meets the Powerful Fire Birds as they whisk her away to The Fire Kingdom where she is greeted by the Holy Spirit and the Angels. As she encounters the love of Jesus and the ultimate protection from her heavenly father, she is able to complete her journey to the Ice realm where she defeats the Evil Ice Queen and saves her beloved friend.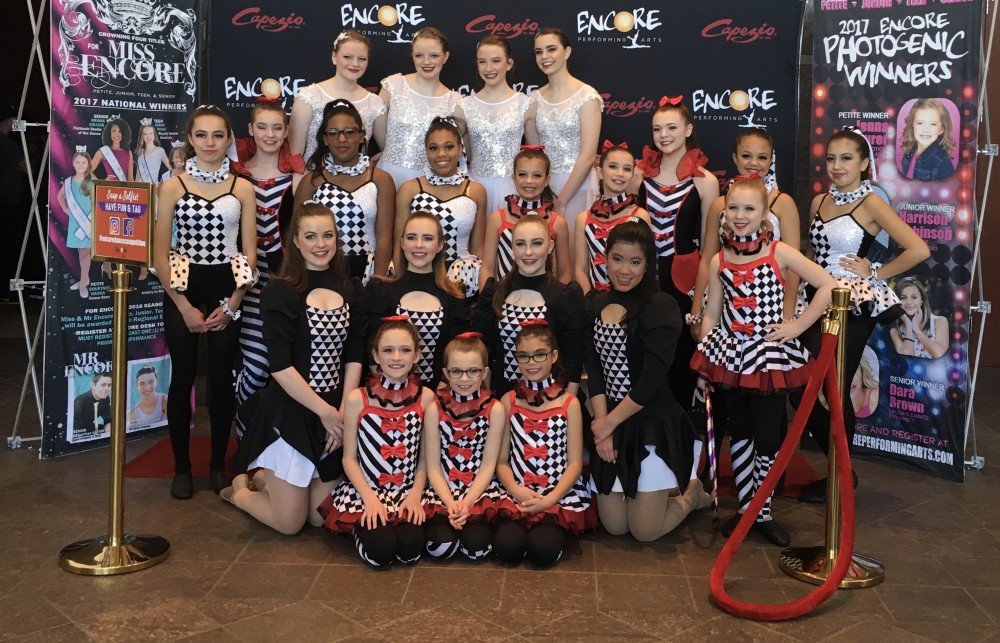 Dance Academy Students have the opportunity to participate
in an annual Dance Convention located at DFW airport.
See the Dance Revolution website for all the highlights.
Class Showcase is a great opportunity for Parents to watch a full class and see what their students have been learning this semester.

Parent Drawings from Local Business to say Thank you! A Special Thank you from the businesses below for their donations this year!

Spring Creek

Aria Grace

Calibration Chiropractic

Dazzarkle

Amani Massage

Ashley Karter - Legacy Salons
February is Friendship Month!
Food Drive for our local food bank. Let's bless our neighbors by donating non-perishable food items!

Celebrate Friendships with a Princess Tea Party - 2019 date TBA. FREE event with registration required as space is limited. Bring a friend and come dressed as your favorite princess. Snacks & Crafts provided with photo ops with our Dance Company Members.